Yes, this blog is about creativity, too!
Eco-friendly and nature-inspired most of the time.
But my creativity went a bit unheard lately, because of my two jobs and my need to grow as a tourist guide (my dream job, you know, not far from becoming reality).
Of course I missed the solo moments when I am in the very good company of my sewing machine, needles and thread (and/or zippers, buttons, metallic hardware, crochet hooks, yarn and much more).
So I tried to carve 10 minutes
out of the day, here and there, expecially to finish started projects for the shop.
With mum's help I finished some crocheted bookmarks with charms (started during Christmas holidays!).
Aren't they lovely just because gift ideas?
This one in green with a horse is for S. (he loves horses!):
It's super simple, because, hey, it's for a man!
Only some rows of double stitch (not sure it's the correct name in english, sorry!) and a horse: it comes from a bracelet mum bought for 1 € some years ago; I saved the charm for my man waiting for the right project!
More complex and feminine crocheted bookmarks found their place in the shop. Here they are: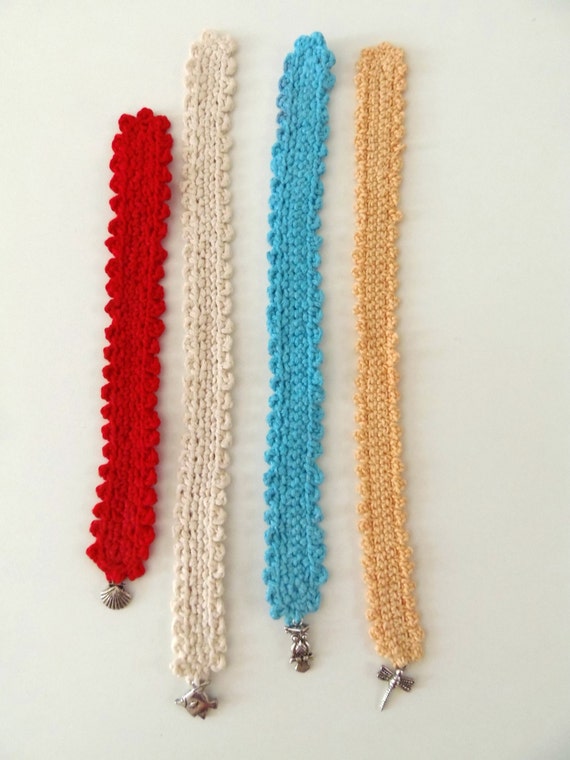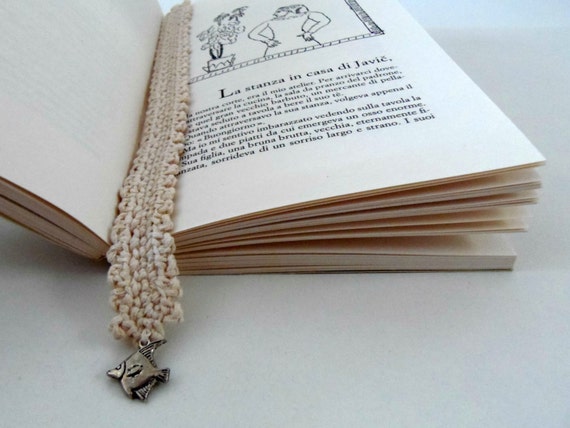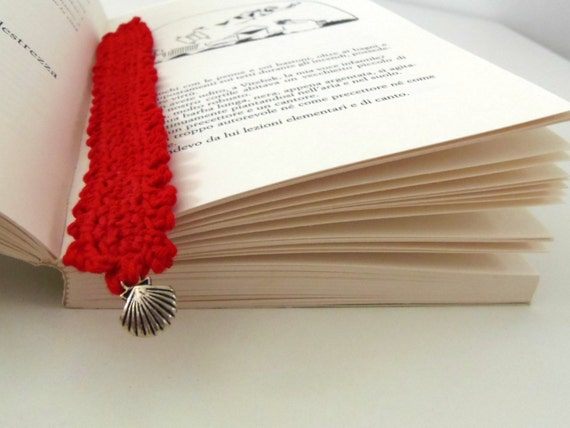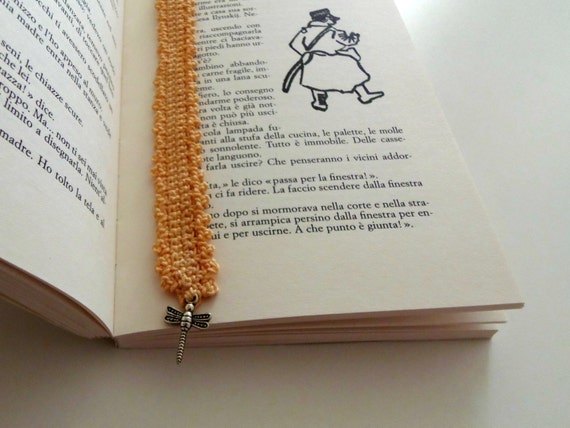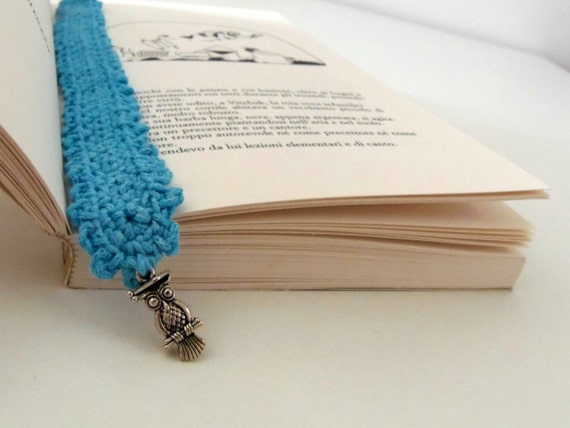 Because all my creations for the shop are nature oriented, I decided to add only charms with animals!
I had some doubts about the price but I thought that 7 € + shipping is good. What do you think?
Are you wondering about the book in the snapshots?
It's a lovely autobiography by Marc Chagall ("La mia vita" is its title in italian, "My life" in english).
If you like this artist like me, this book is a very good reading to understand something else about him and his art. And it has amazing illustrations by the author himself (who else?).