I'm still working on my snowflakes ornaments (not finished yet, because I'm studying a lot and sewing a leather bag for a friend).
I've looked for some on-line inspirations on the snowflakes-theme recently and found some super lovely ideas I want to share with you today.
A lot of glue and some drops of watercolors and you can make this super cute thing (here for the tutorial):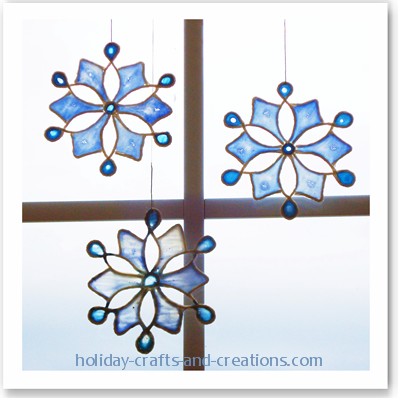 Of course the most common way to make snowflakes is with paper and scissors.
I'm sure you've done something similar when you was a child, but if not, well, you can find tons of tutorials on line about this tecnique.
I really like this drawing (found here) and decided to show it to you:
And what about beaded snowflakes?
On Remodelaholic there's a well-written tutorial to make this:
Have you some puzzle pieces to recycle?
If you like to carve rubber stamps like me, I think you can give a try to simple snowflakes like these by GreenGardenStamps or buy them: they can be a lovely tool to decorate Xmas packs: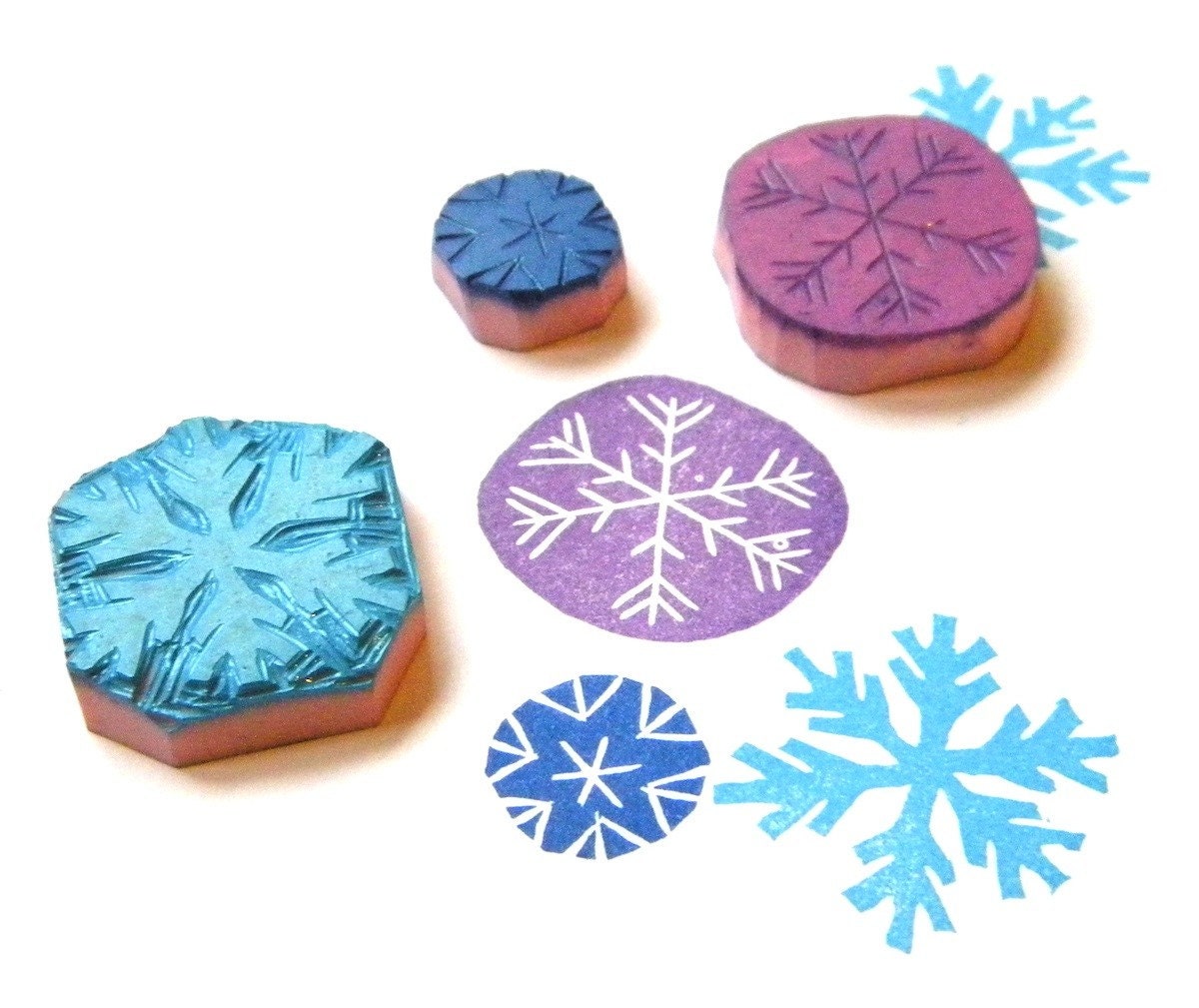 If you can crochet you can make a lovely snowflake like this one by Loukippi:
AuntFran made 2-3 of them (similar) last year and I totally felt in love with her work (and Loukippi's work is amazing, too).
Hope these lovely links will inspire you to follow me in the snowflake mania! :)