Where do you store your crochet hooks?
Have you got a good case for them?
But I made one for my shop's customers, eh eh!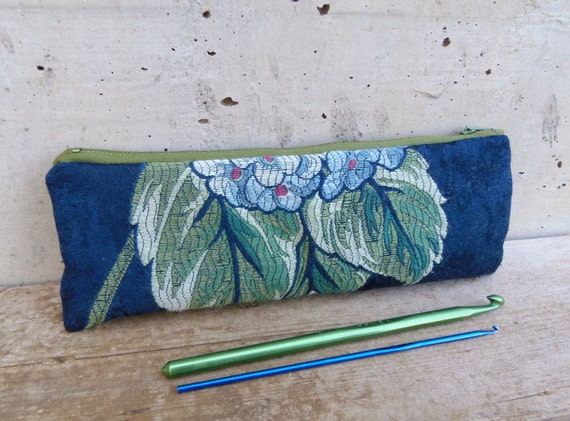 Some weeks ago I found a little piece of a sturdy and soft damask, a leftover of a bag I made more than two years ago and I decided to make a case for crochet hooks.
I really like how it came out!!!
Expecially its colours mix (blue and green, so lovely!), its simple shape and the romantic and retro look.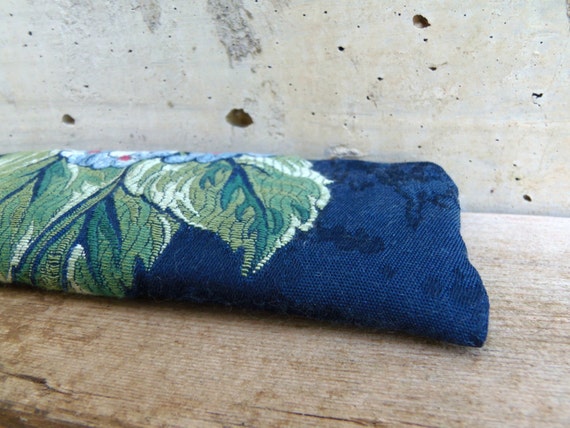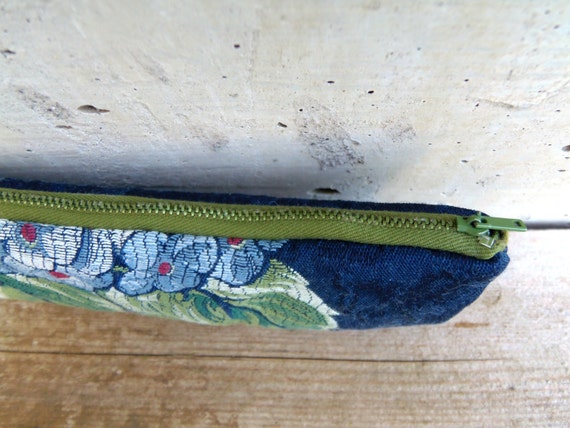 Of course it can be used also as pencil case or to keep all sorts of precious objects.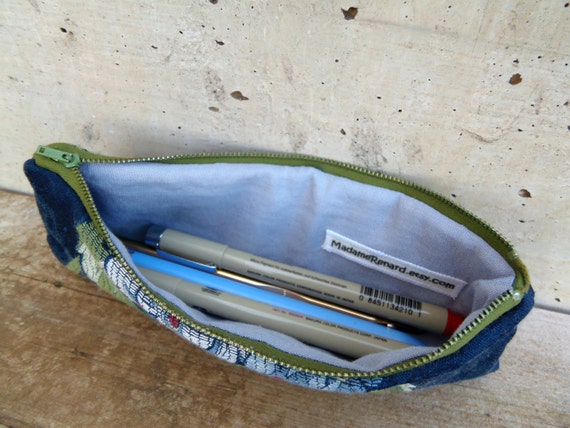 It's almost 100% made of recycled materials (recycled organic fabric for the lining). There are only two not-recycled things in it: the zipper (vintage, from my family's collection) and my handmade label.
I like to work with this kind of supplies: they allow me not to waste new materials and to help the world.
[*]
Now I want to make a crochet hooks case for me, but I'm thinking about a crocheted one. My hooks need a safe place (they are into different boxes / bags at the moment and I have always difficulties in finding the proper hook for my works).