As promised
I'm showing you the jewels I made togeter with mum in corn starch clay and available in the shop.
They are pendants in different shapes and colors, but they have a thing in common: the modern and simple design.
One is violet with a white snowflake painted by me, one is like blue with and impressed snowflake (more delicate):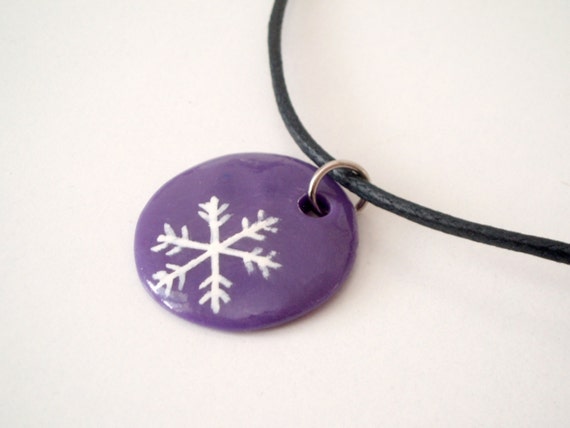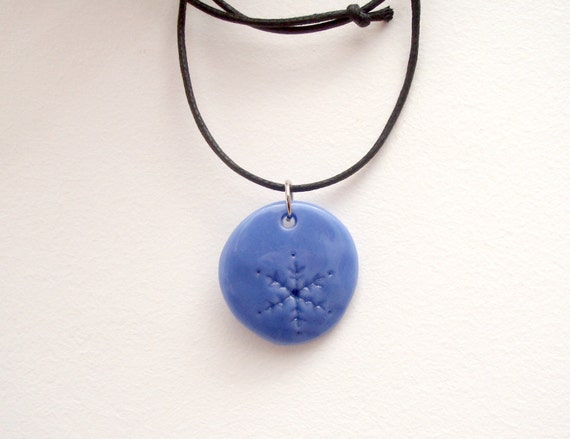 I've experimented a bit and I shaped marbled corn starch clay with the help of a cookies' cutter and made a flower: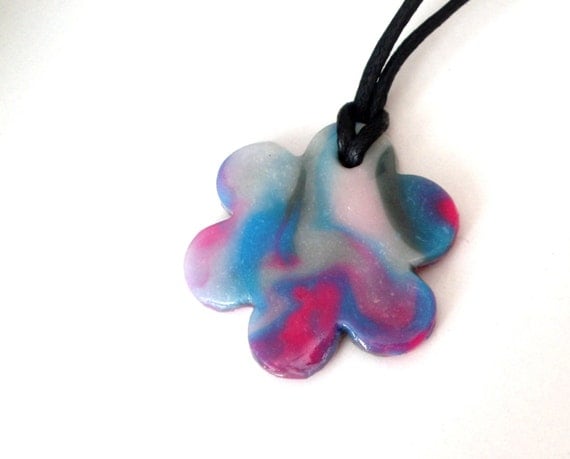 Mum made tons of pendants in all colors and shapes possible. There are only two of them in the shop at the moment: a white rectangle with blue plastic "pebbles" (I can't find a more proper word for them) and a grey circle painted in white and mint: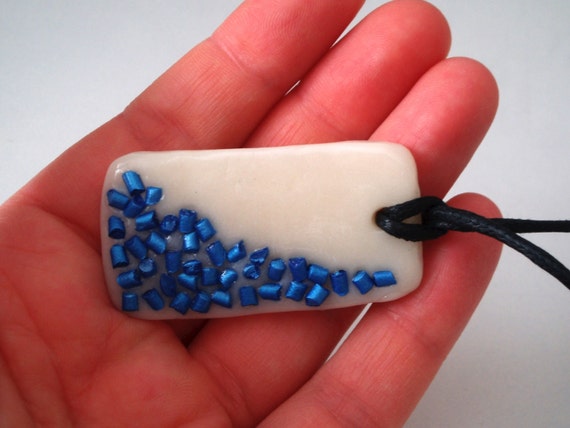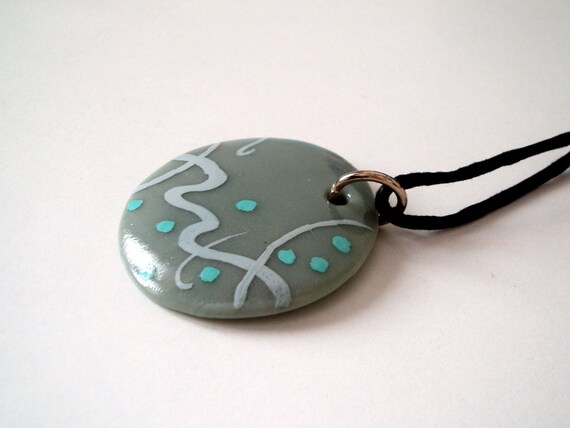 You can follow the links in the text to have more informations about them.
As you can see in these photos I added a black cord to wear them (waxed cotton cord) and, for some pendants, also a metallic ring to connect them to the cord. All these necklaces are adjustable, because they close by two sliding knots: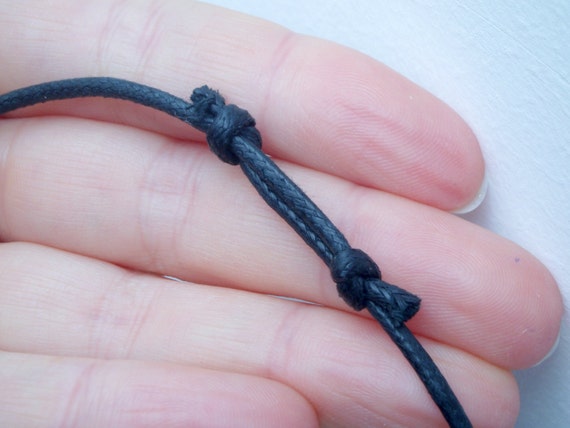 Do you like them? Is the price right in your opinion (8€ + shipping)?
I enjoyed making them so much that I'm bending the rules of my shop (born as a place for my sewn items) and listed them as a crazy girl :)