Yesterday I read Sandra's story
here.
She recently lost his husband to cancer and now she's in big financial troubles. Her life (and her 5 five years old son, too) depends totally on her Etsy shop, where she sells lovely and colorful pottery.
Some of her Etsy friends decided to help her in this sad moment and organized a raffle to collect some money. The raffle offers 50 prizes donated by other Etsy members.
This is what I like more about Etsy: reciprocity and mutual help!
The first ten prizes are ready for you in Raffle day 1 and Raffle day 2! Follow the links to sign up. It's funny and you're asked to offer only 5$!
Of course you can help Sandra also by purchasing an item from her shop.
I really like her rings, like this one in turquoise: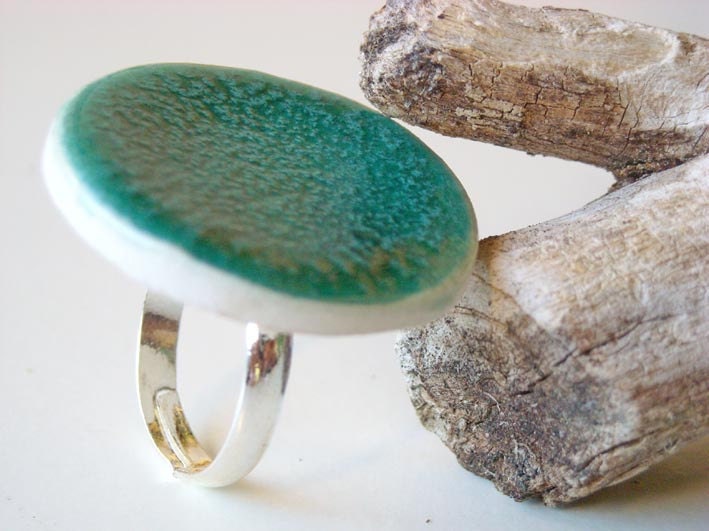 But also this unconventional soap dish is amazing: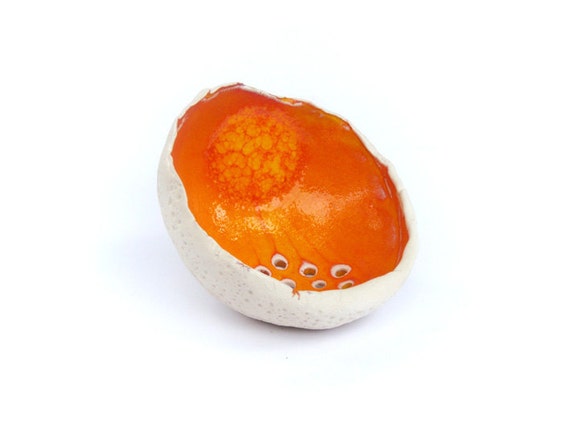 These are only two exemples of what she makes. She is an artist! :)