Recently I made another bag with a sheet of floral brocade (recycled). I'm in love with these fabrics, but sadly only one cloth (but big!) remains.
This bag is in dark blue with peach and green flowers. Here you can find more informations about it.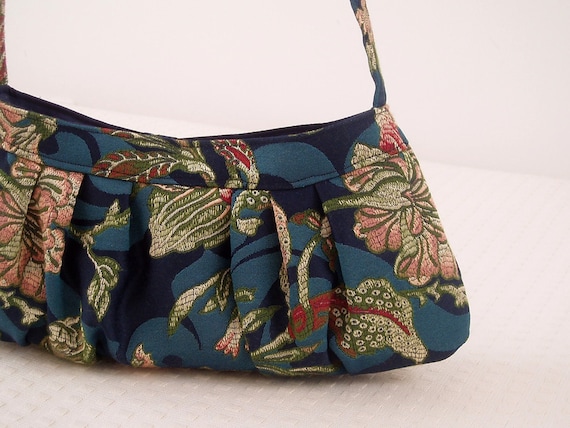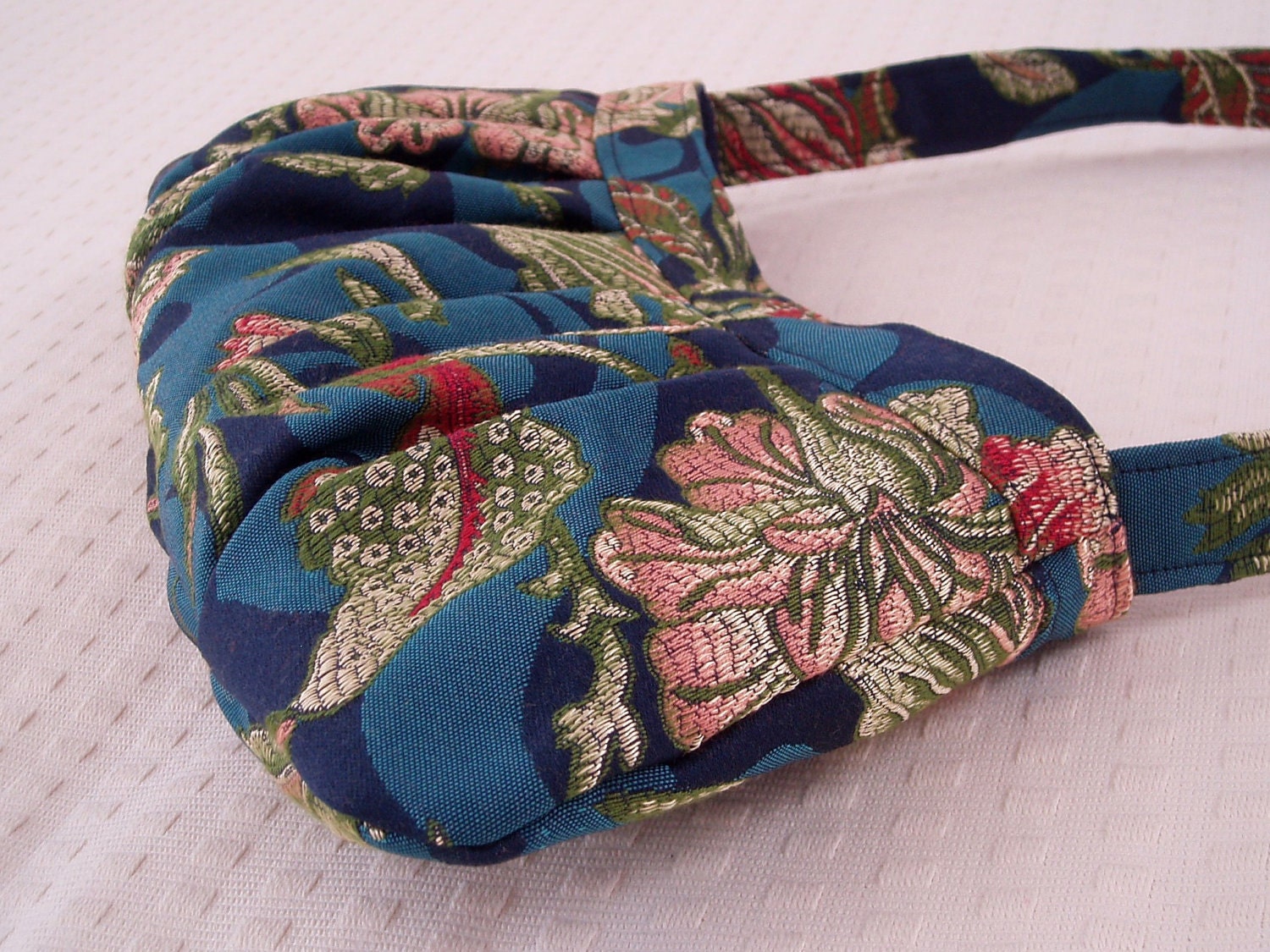 Then I made two fabric wrap bracelets with charms. I'm still working with the tiny fabric scraps I received last november. They have lovely patterns and colors, but are so small that patchwork is requested.
The first is floral and feminine, in pink and blue (a lot of blue in my recent works for the shop!); it has my favourite charm (the hand with the word 'handmade') and a cute owl!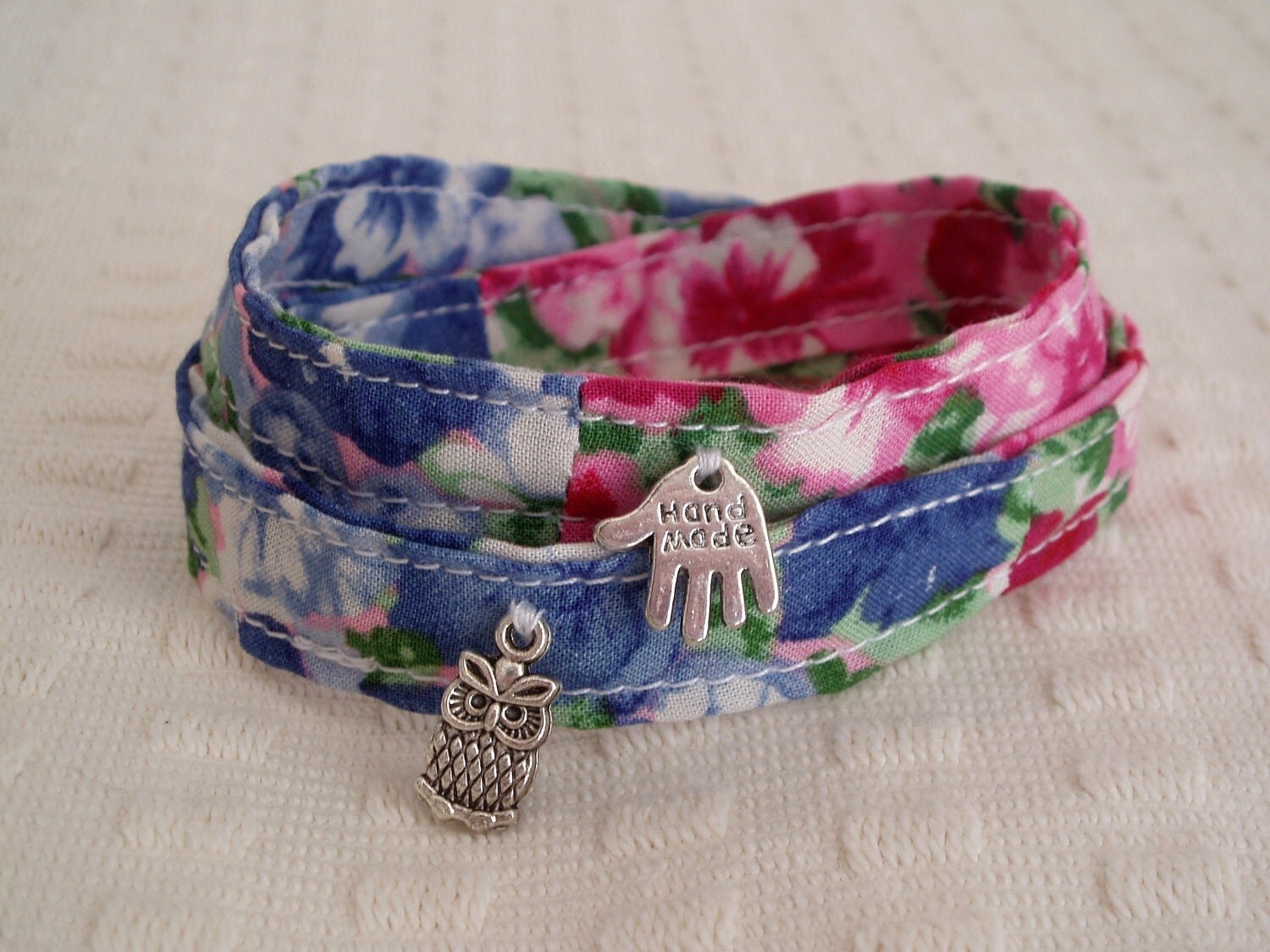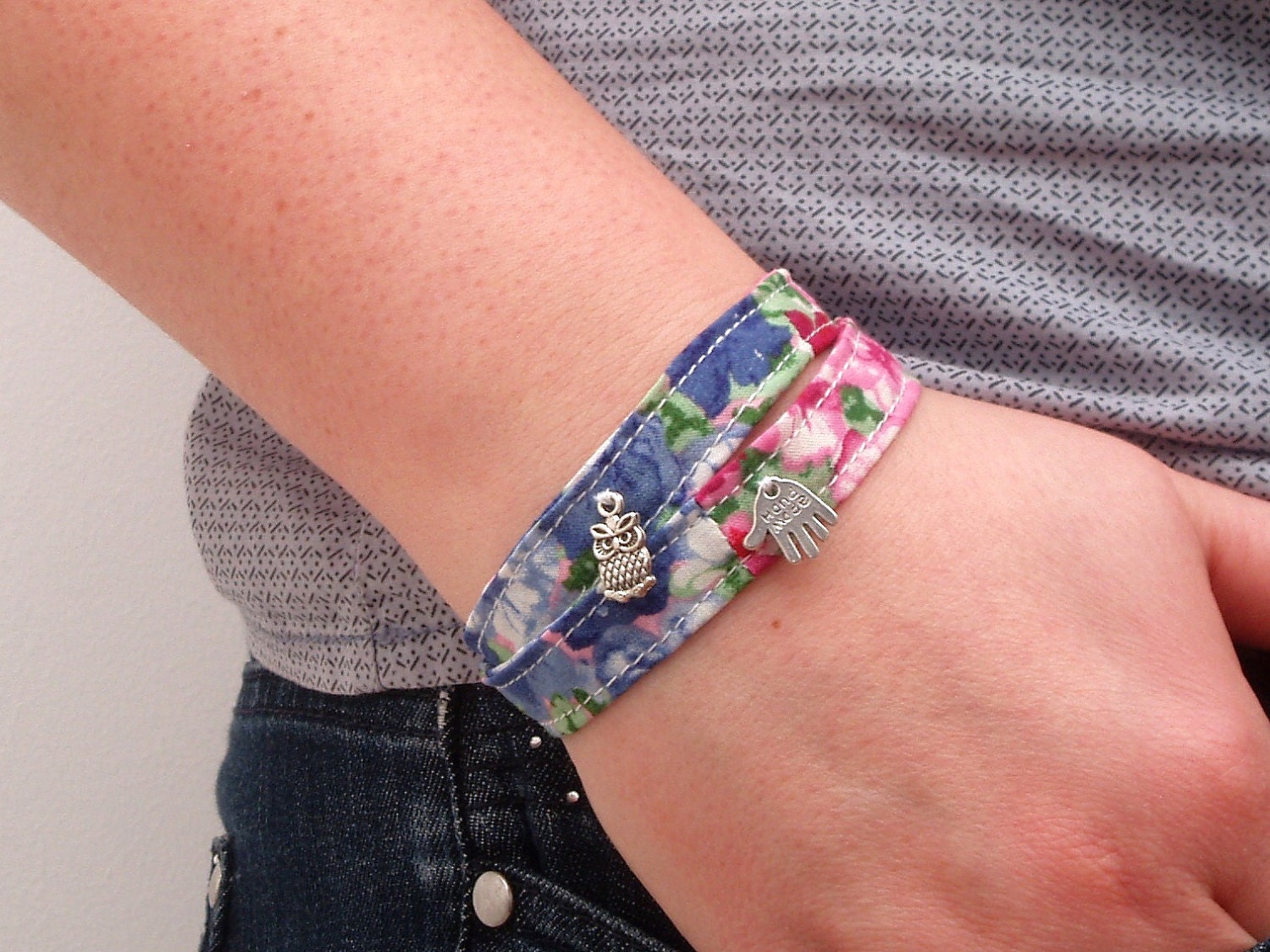 The second has a modern look. It's made of four stripes of fabrics with the same pattern of larg dots, butt different colors (purple, pink, white and light grey). THe charms are a crown with the word 'princess' and a little and essential key.