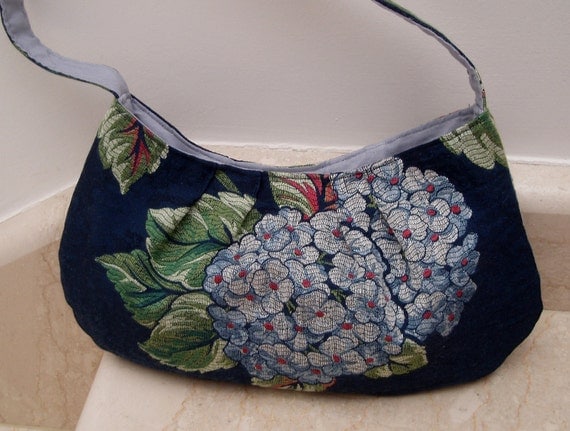 I really like this fabric: a strong brocade with hydrangeas (it comes from an upholstery pattern book).
Probably you will think it's a strange choice for autumn, but I think that nothing is better than delicate flowers to soften an hard month like november :)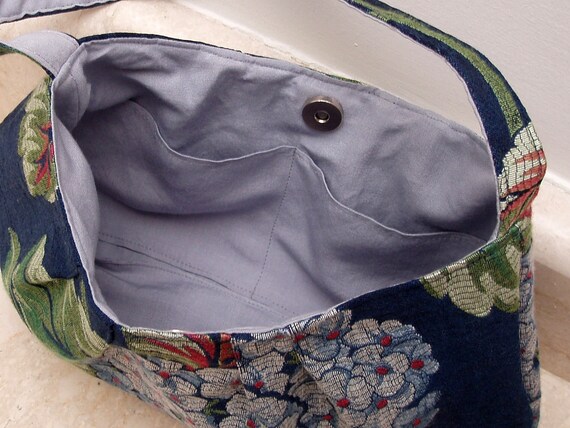 Inside I fixed a light blue (similar to grey) lining in organic fabric (linen + cotton) and sewn two pockets.
A new month starts today.
I can't believe 2011 is almost finished! Time runs and runs and runs; and I'm always late!
But I like when something new comes :)
I've already opened the november folder in my photo album: I hope to fill it with a lot of sweet autumnal memories!
Have a lovely november, my friends! :)