I'm a crazy scraps saver!
I can save tiny scraps of fabrics for years, waiting for a great idea for them.
Many boxes filled of squares of beautiful fabrics fill my drawers and, you know, this can be a problem sometime! :)
So I try to use them here and there.
Recently I worked with some very tiny pieces of fabrics (samples) I received as a gift some time ago. They are cm 7x5 more or less (in. 2,5 x 2)... normal people woud throw them away, but I like so much their colours and pattern that I can't.
I made hair accessories instead! :)
Bows with elastics fixed on the back: ponytail holders, 100% made by sewing (no glues!).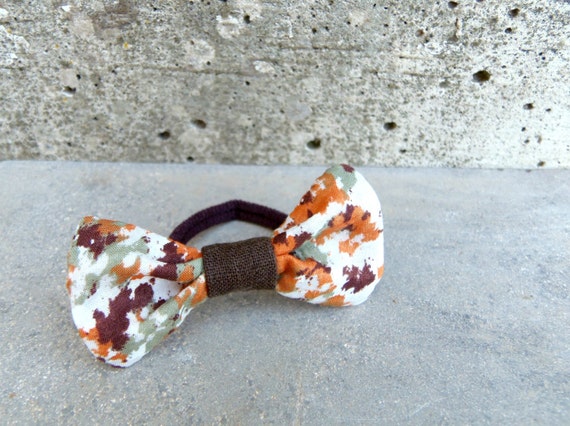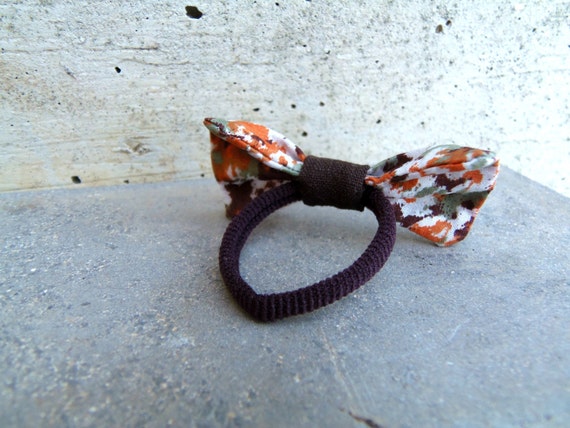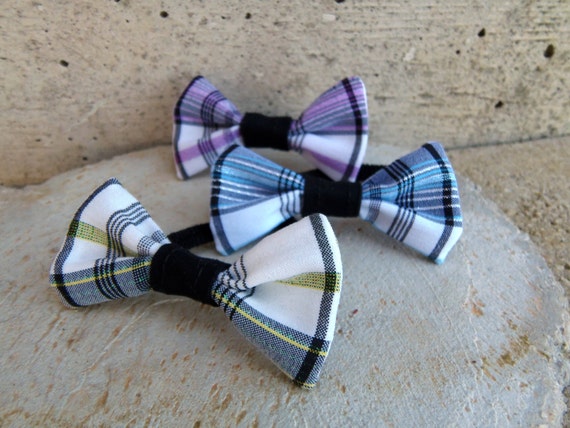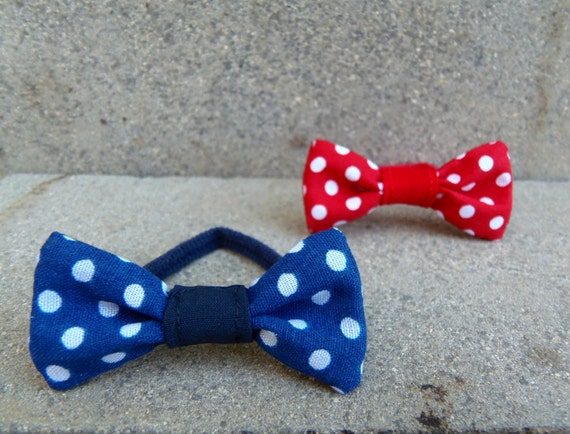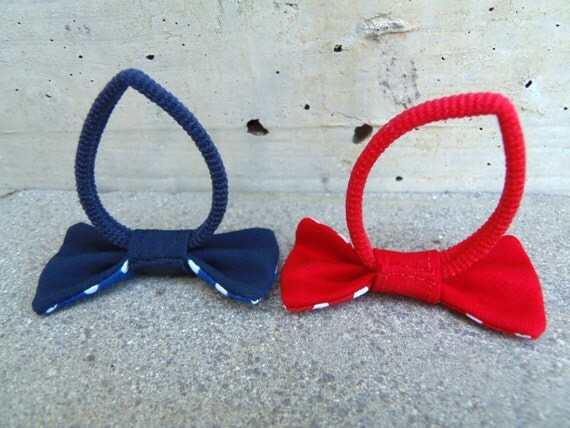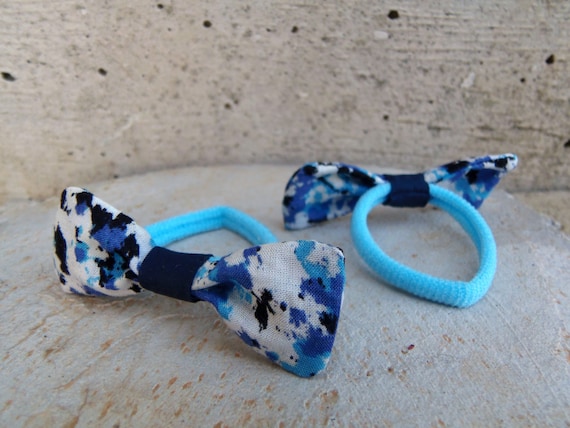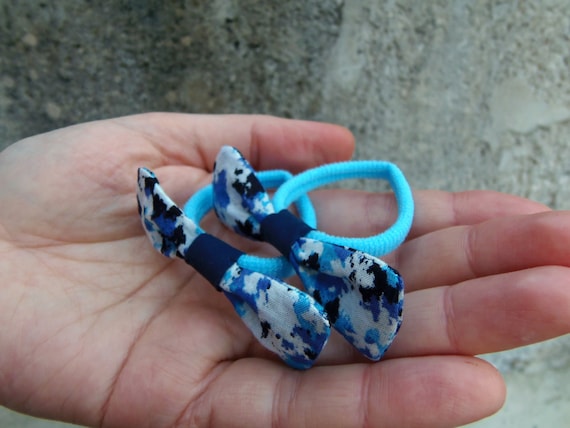 My favourite are the brown one and the polka dots set!
I like to make fabric bows!
I made some in the past, for Xmas decorations or to be fixed on brochees. I've also written a tutorial: you can follow its instructions if you want to make some bows for you.
This time the scraps were too small to make the bows as shown in my tutorial; they are more simple in their shapes, but beautiful the same! :)
Follow the link to go to my shop's pages and have more infos about these ponytail holders (and buy a set of two if you like).