I'm still alive and I'm fine! :)
Doctors removed the plaster cast from my right arm, all the hematomas are recovering and, although I still have some problems in using my arms and hands, life is going better!
So today
I'm trying to write a very quick post.
No creative works here in these days to write about, so I'm
showing you some items I've listed in the shop a couple of days before my injury.
There are two new crocheted purses made by AuntFran and me.
Strong and high quality cotton thread in cream, zipper, cream lining in organic fabric (cotton + linen).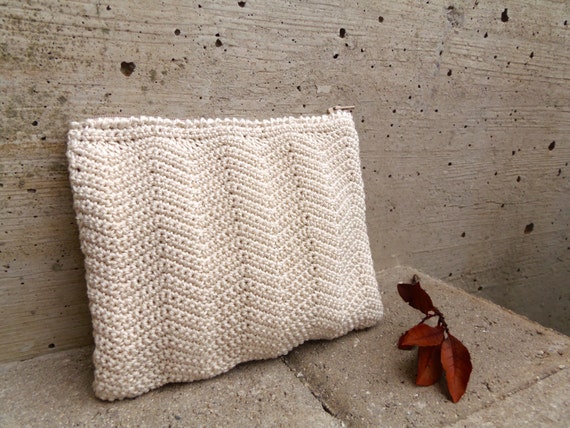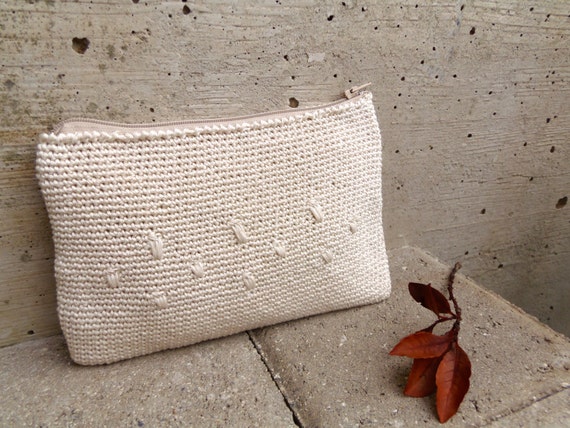 I've also made and listed a fabric cuff with a pop style!
Black and white, polka dots, metallic snaps, big dimensions... so pop! :)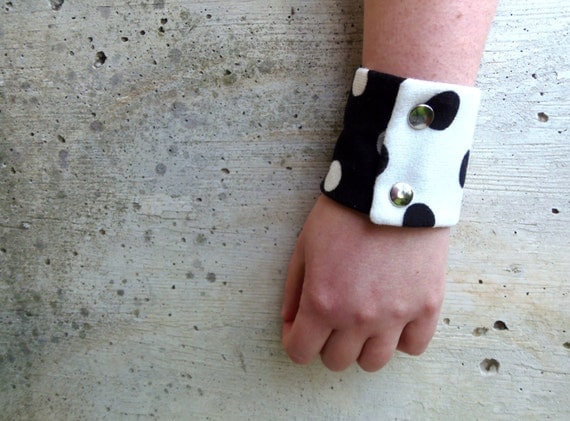 Hoper you like my little news and... see you soon!