Yesterday
I published two photos of two new bags I made, writing a little note about the new "country inspired" background I'm exprimenting with.
I photographed them near to an old cement wall: it is in the back of our little house (ehm, ruin!) in the country.
Some photos on some trunks under the big mulberry tree, too.
Love these new backgrounds and the clean light! :)
They are made of recycled damask, received by my friend-upholsterer, Vincenzo. He gave me some sheets from old pattern books, in perfect conditions, as usual. They are very small, so I decided to sew little bags... p
astel colors, classic patterns... perfect for spring events, like weddings, etc.
The first one (an envelope clutch) is pink: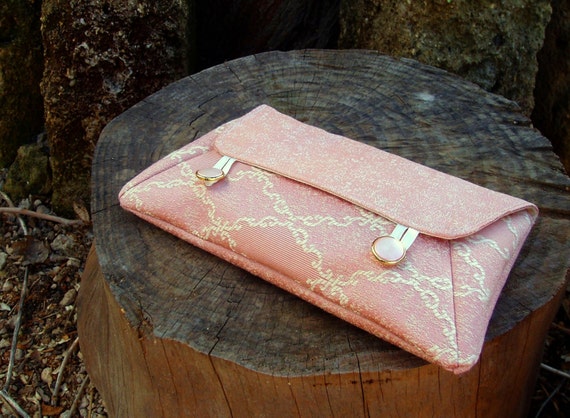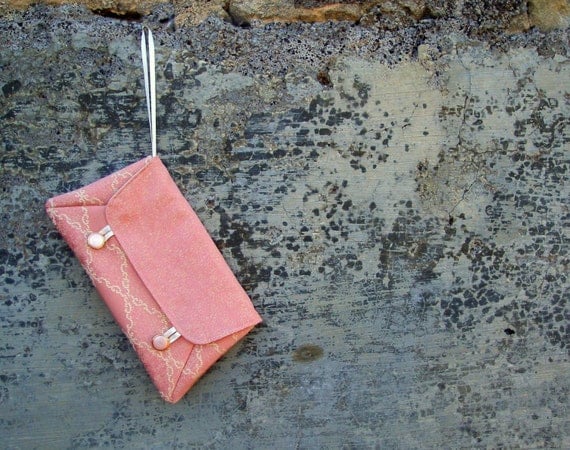 It's a simple pattern, but the first time I tested it (last June) I made a disaster: this clutch needs interfacing, of course, and I choosed rigid fusibile interfacing, because my idea was to make a rigid clutch.
It was almost impossible to turn inside-out, after finishing it, and I ripped some seams.
Lesson learned: for this bag I used my faithful plastic net and all went right!
So, if you want to make this clutch, remember to choose the proper interfacing!
The second bag is green, in a lovely tone between sage green and jade: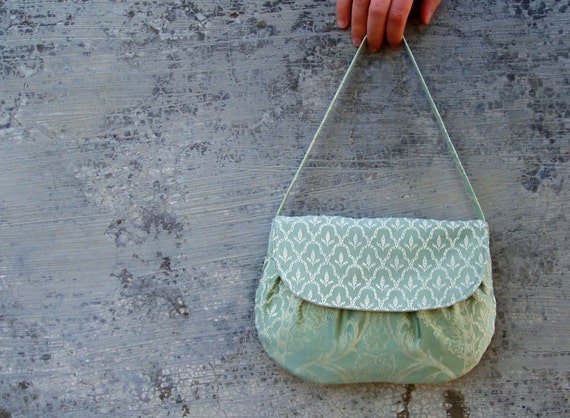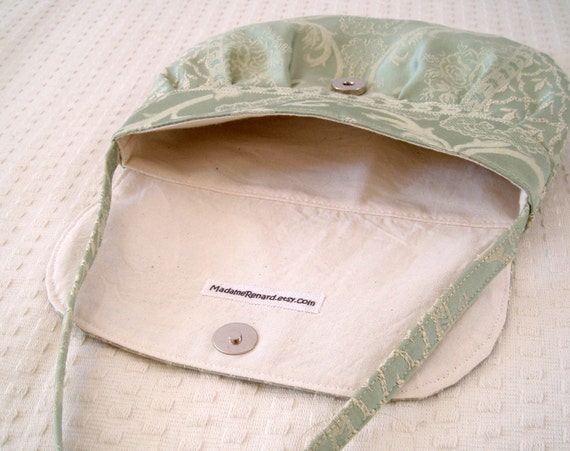 For this bag I worked again on Josy clutch pattern by Ithinksew, one of my favourite patterns of this brand (probably you'll remember I used it a lot in the past).
I love the back of the bag: it has a pattern of roses: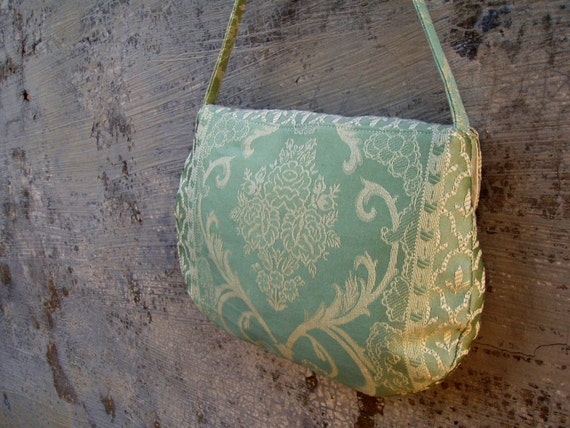 Both the bags have a lining in a natural cotton+linen fabric in cream: it makes a nice contrast with the shiny and soft damask and gives a touch of "rustic".