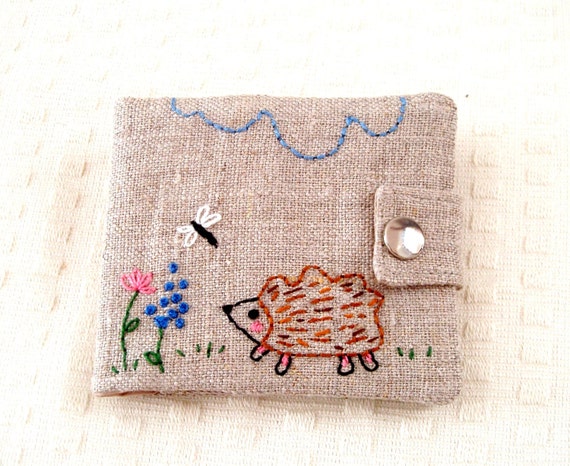 After making the wallet with an embroidered owl I received so many positive comments that I made another one.
And this time I decided for an embroidered hedgehog, because I had one in a vintage tranferable pattern and it was simple and super lovely!!!
Perfect for my rustic wallets!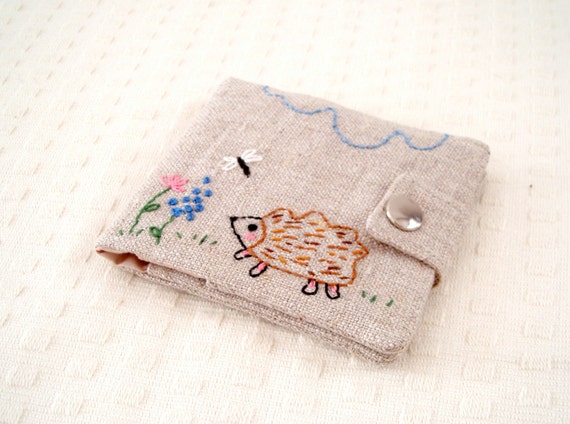 I created around him a rural landascape with flowers, grass and dragonflies, simply stitching like drawing, without a pre-made pattern, as usual.
Of course I've embroidered the inner pockets, too, because these details really make the difference!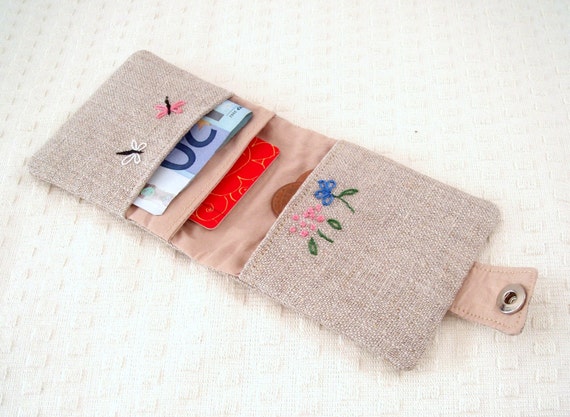 I love hedeghogs, I love dragonflies and flowers, I love rural landscapes... some of my passions are in this wallet.
Click on the links to have more technical infos about them!