This is my last work for the shop: a moleskine cover I'm selling together with its moleskine cahier notebook.
It was born in a dark late saturday afternoon when, tidying up my sewing room, I noti
ced how some leftovers of previous projects matched in a lovely way.
I really like the soft and quiet mix of brown, taupe, light blue, white and grey!
So I started to cut some stripes of fabric and I put this cover together. A super simple patchwork project.
And, because I'm a bit obsessed by using charms in sewing in this period, I added a funny owl charm :)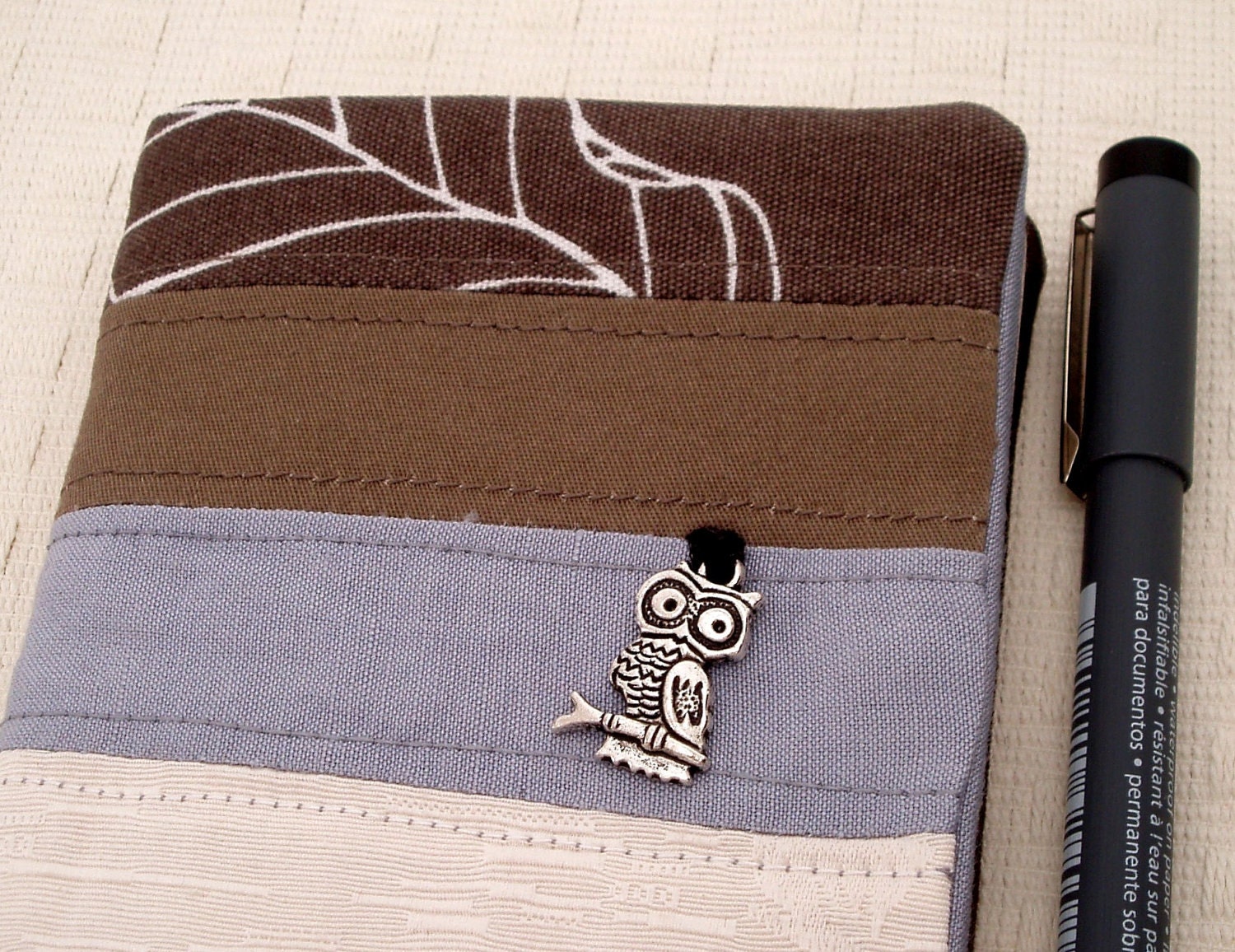 I like the result. Probably it will make happy a person who loves owls :)